ATM Deposit Envelopes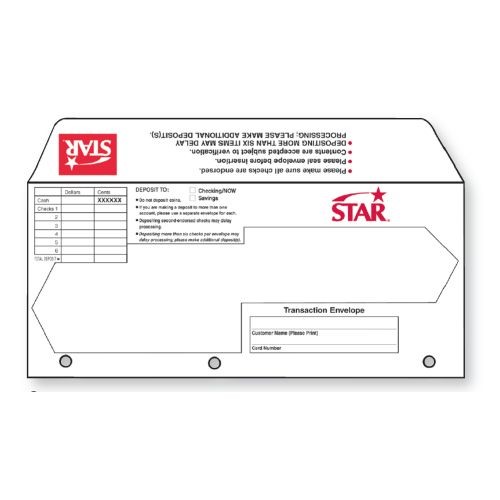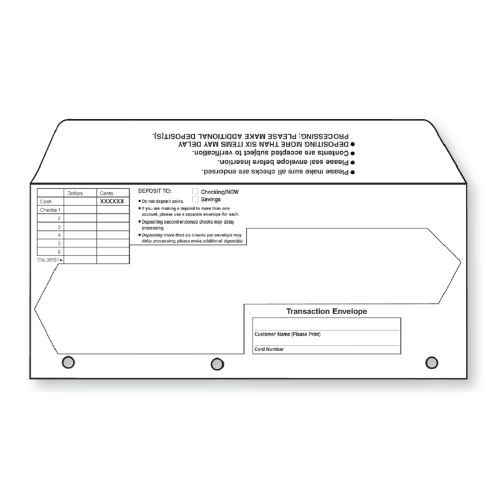 ATM Deposit Envelopes - Standard and Custom
Business sized # 10 envelopes made of 24 # white wove paper with a straight flap with moisten and seal closure. Each style of envelope includes a 3 hole punch at the bottom of both sides for verification of contents. Available in two generic styles and one STAR network style. Custom imprinted envelopes available with a minimum order of 20 boxes. Size 9 1/2"W X 4 1/8"H. Packaged 500 envelopes per box.


Style A Style B STAR Network
Item Vault number
Style A ATMDEA
Style B ATMDEB
STAR Network ATMDESTAR
Custom ATMDEC



ATM / Credit Card Protection Envelopes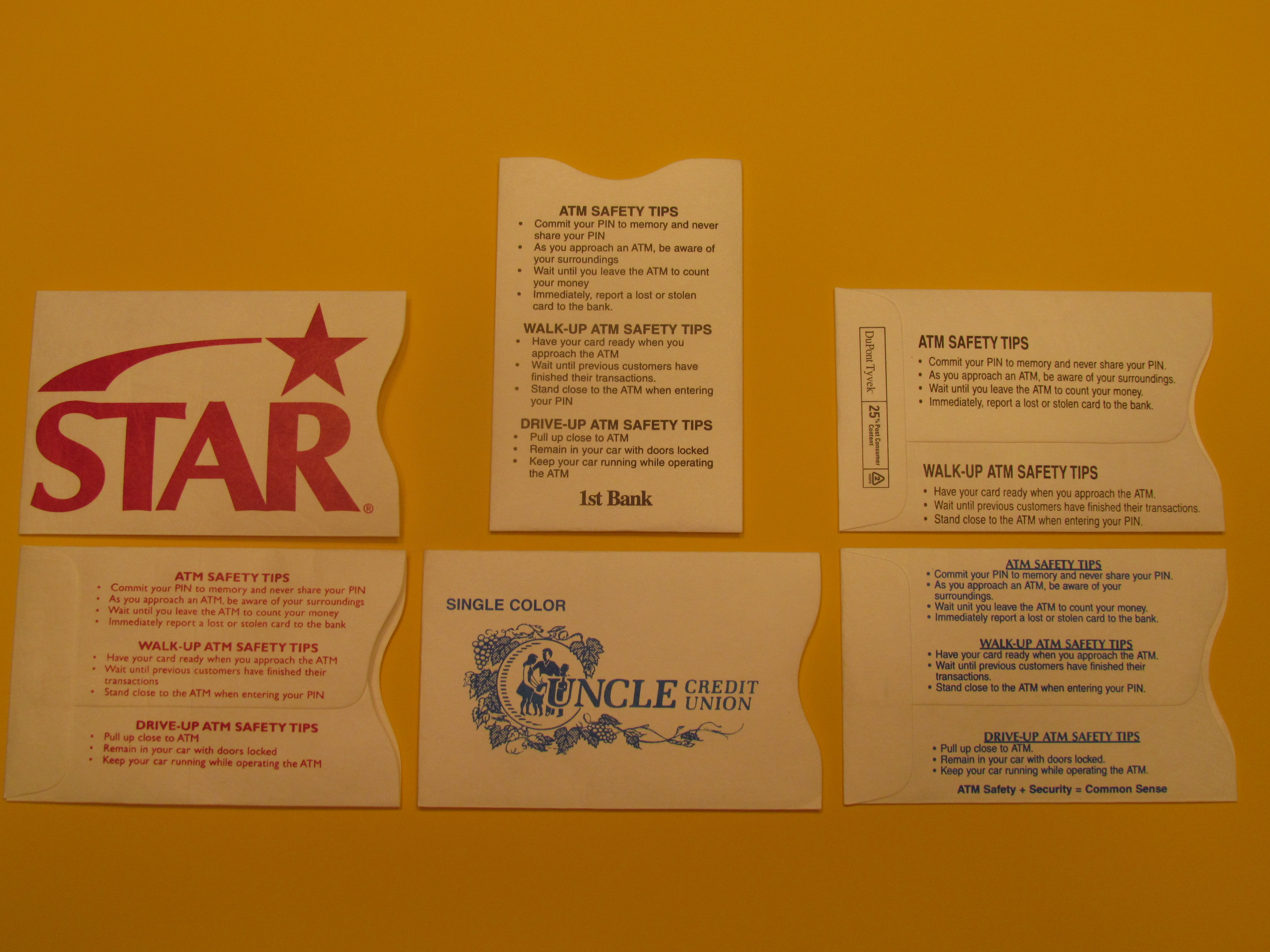 ATM / Credit Card Protection Envelopes
18# White Tyvek material envelopes protect ATM Cards and Credit Cards from water, chemicals, and magnetic strip damage. Includes thumbcuts for card removal. Size 2 1/4"W X 3 1/2"L. Available in Blank, STAR Network, or Custom Imprinted Envelopes. Packaged 500 envelopes per box. STAR Network Envelopes have Safety Tips on back side of envelope. Minimum Order for Blank Envelopes is 2 boxes. Minimum Order for STAR Network Envelopes is 5 boxes. Custom imprint available on the front and back of the envelopes in up to four colors of ink. Minimum Order for Custom Imprinted Envelopes is 2 boxes.

Item Vault number
Blank ATMPEBLANK
STAR Network ATMPESTAR
Custom Imprint, one color ink ATMPECI1
Custom Imprint, two color ink ATMPECI2
Custom Imprint, three color ink ATMPECI3
Custom Imprint, four color ink ATMPECI4



**Additional styles of ATM Envelopes are available, for details use the Contact Us tab or contact Roger Zavodny directly by e-mail at roger@myvaultllc.com or by phone at 440-346-4593.