Built-In Lock Security Bags

7-Pin Lock Standard Security Bags

Built-In 7-Pin Lock provides maximum pick resistant security. Locks protected with metal guard (pictured below) around lock on the inside of the bag and brown vinyl on the outside of the bag. Bag supplied with pick resistant metal zipper and easy grip molded zipper pull, with reinforced seams. Bags available in 6 sizes - 11"W X 7"H, 10 1/2"W X 9"H, 11"W X 8 1/2"H, 12"W X 9"H, 13"W X 9"H, and 16"W X 12"H. Bags available in 3 fabric materials - Laminated Nylon, Laminated 1000 Denier, and 600-Denier Polyester. Locks provided with 2 keys and Locks Keyed Differently. Keys only removed from lock in closed lock position. Master-Keyed and Keyed Alike Locking options available per request. Imprint available in silk-screen ink or embroidery thread. Card Holders available in a variety of sizes. Security Bags sold individually. Additional keys, Master Keys, and Replacement keys available per request.
Color choices per material
Laminated Nylon - Black, Burgundy, Hunter Green, Kelly Green, Light Gray, Mariner Blue, Navy, Red, White, Purple, Neon Pink, and Neon Orange.
Laminated 1000 Denier - Black, Burgundy, Forest Green, Kelly Green, Mariner Blue, Navy, Red, Tan, and Brown.
600-Denier Polyester - Black, Burgundy, Hunter Green, Kelly Green, Gray, Mariner Blue, Navy, Red, Orange, Purple, Teal, and Brown.




Picture of Metal Guard around lock on the inside of bag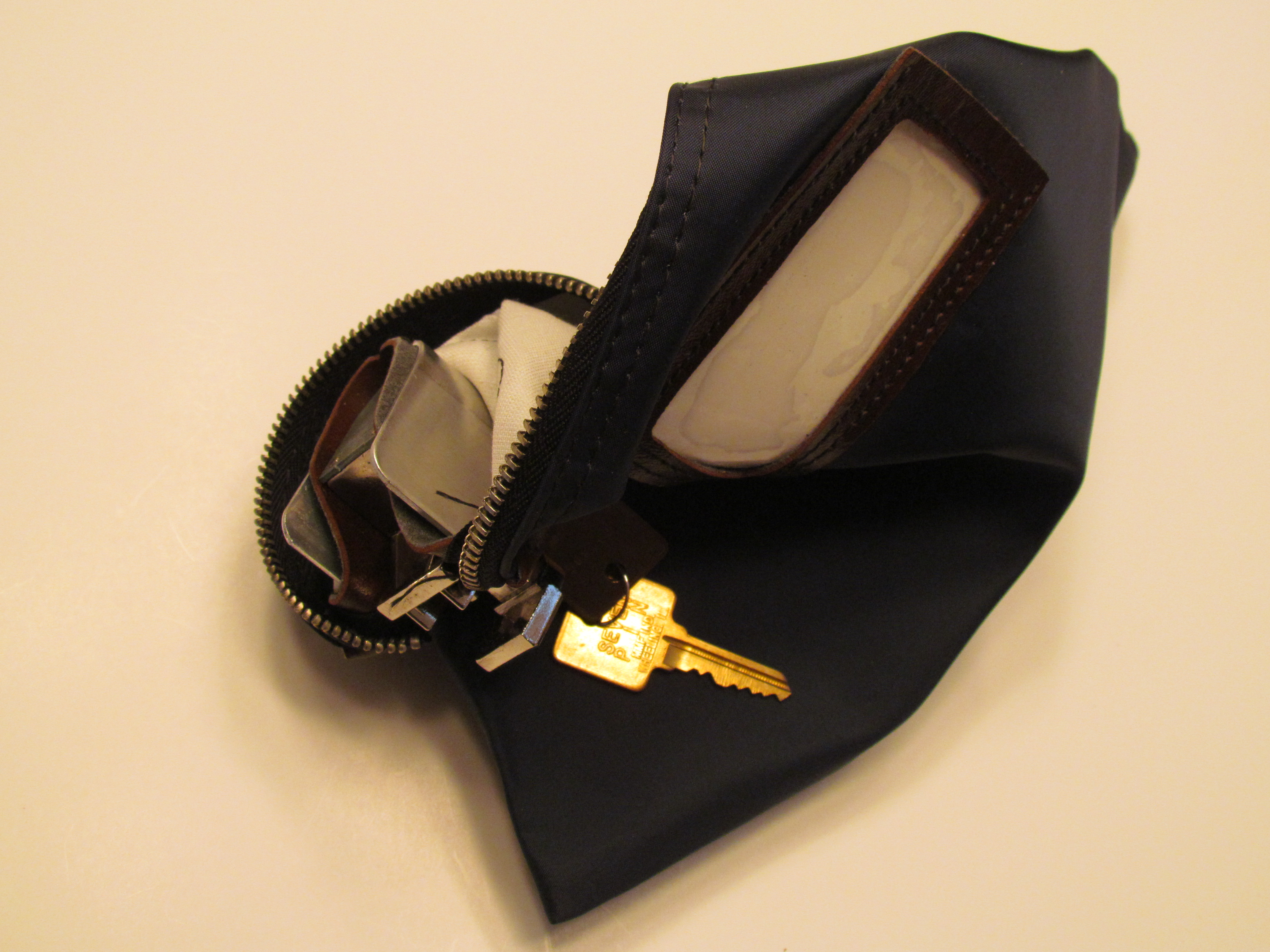 Picture of 7-Pin Lock Rugged Security Bags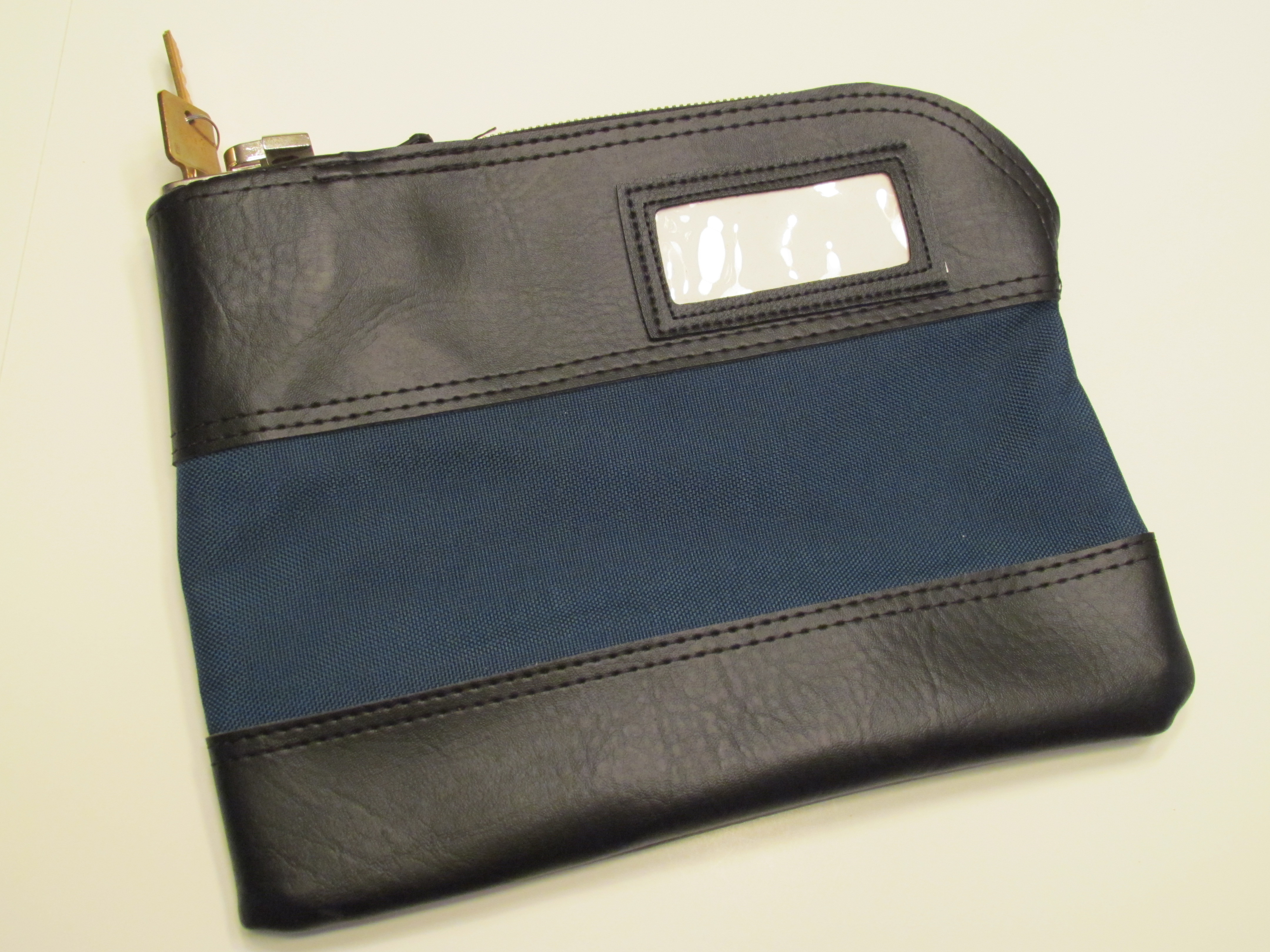 7-Pin Lock Rugged Security Bags




Similar to Built-In 7-Pin Lock Standard Security Bags above but with additional buffalo hide vinyl across bag in heavy wear areas on top third of bag and bottom of bag. Same style 7-Pin Lock, Metal Guard around lock inside of the bag, pick resistant metal zipper and easy grip molded zipper pull, bag with reinforced seams. Bags available in 6 sizes - 11"W X 7"H, 10 1/2"W X 9"H, 11"W X 8 1/2"H, 12"W X 9"H, 13"W X 9"H, and 16"W X 12"H. Bags available in 3 fabric materials - Laminated Nylon, Laminated 1000 Denier and 1800-Denier Polyester. Locks provided with 2 keys and Locks Keyed Differently. Keys only removed from lock in closed lock position. Master-Keyed and Keyed Alike Locking options available per request. Imprint available in silk-screen ink or embroidery thread. Card Holders available in a variety of sizes. Security Bags sold individually. Additional keys, Master Keys, and Replacement keys available per request.
Color choices per material
Laminated Nylon - Black, Burgundy, Hunter Green, Kelly Green, Light Gray, Mariner Blue, Navy, Red, White, Purple, Neon Pink, and Neon Orange.
Laminated 1000 Denier - Black, Burgundy, Forest Green, Kelly Green, Mariner Blue, Navy, Red, Tan, and Brown.
1800-Denier Polyester - Black.




7-Pin Lock Key-Keeper Security Bags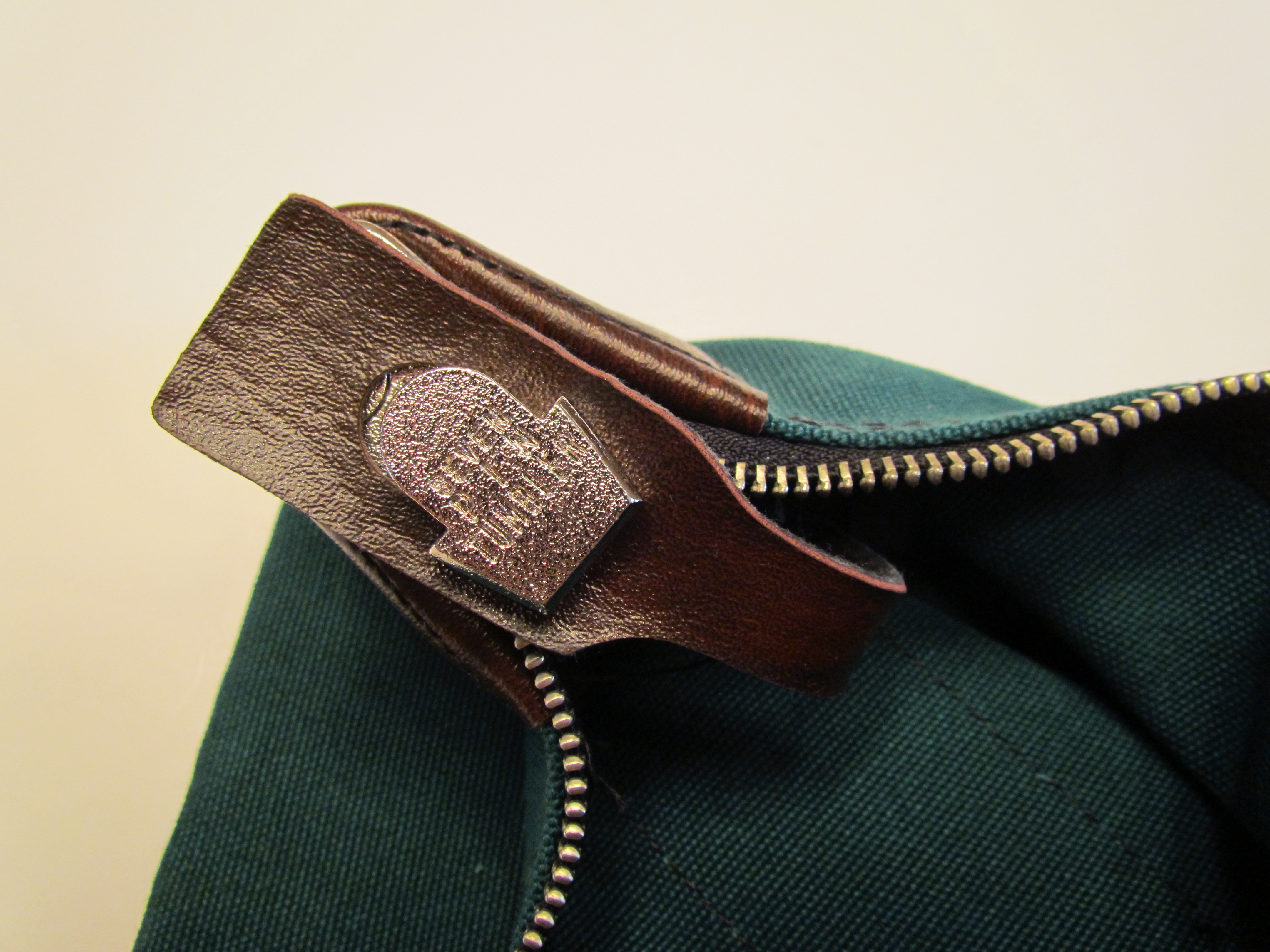 Similar to Built-In 7-Pin Lock Standard Security Bags above but keys can be removed from lock in both open and closed lock position. Locks protected in open position by inside vinyl strap that can be wrapped around lock without keys, pictured on right. Same style 7-Pin Lock with Metal Guard around lock inside of the bag, pick resistant metal zipper and easy grip molded zipper pull, bags with reinforced seams. Bags available in 4 sizes - 10 1/2"W X 9"H, 11"W X 8 1/2"H, 12"W X 9"H, and 16"W X 12"H. Bags available in 2 fabric materials - Laminated Nylon and 600-Denier Polyester. Locks provided with 2 keys and Locks Keyed Differently. Keys removed from lock in open and closed lock position. Master-Keyed and Keyed Alike Locking options available per request. Imprint available in silk-screen ink or embroidery thread. Card Holders available in a variety of sizes. Security Bags sold individually. Additional keys, Master Keys, and Replacement keys available per request.
Color choices per material
Laminated Nylon - Black, Burgundy, Hunter Green, Kelly Green, Light Gray, Mariner Blue, Navy, Red, White, Purple, Neon Pink, and Neon Orange.
600-Denier Polyester - Black, Burgundy, Hunter Green, Kelly Green, Gray, Mariner Blue, Navy, Red, Yellow, Orange, Purple, Teal, and Brown.






6-Pin Pop-Up Lock Security Bags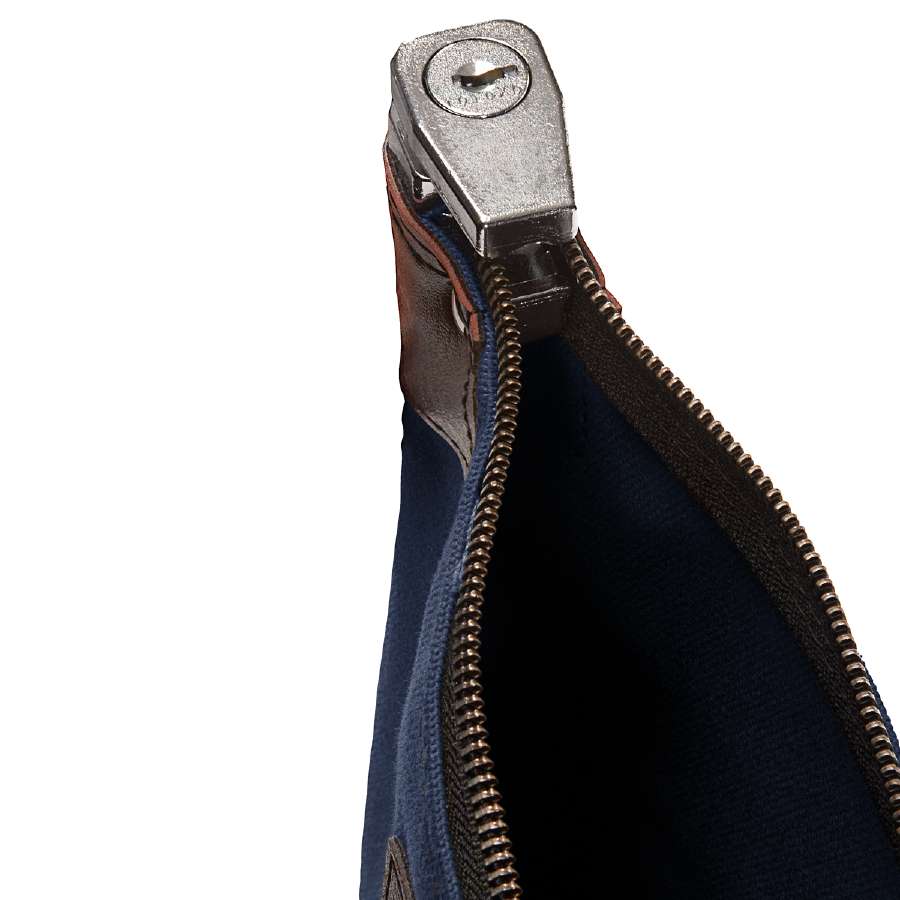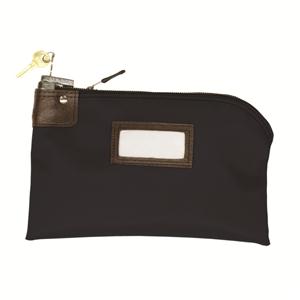 Built-In 6-Pin Lock provides pick resistant security. Lock protected with vinyl on the outside of the bag. Bag supplied with pick resistant metal zipper and easy grip molded zipper pull, with reinforced seams. Bags available in 5 sizes - 11"W X 7"H, 11"W X 8 1/2'H, 12"W X 9"H, 13"W X 9"H, and 16"W X 12"H. Bags available in 3 fabric materials - Laminated Nylon, Laminated 1000 Denier, and 600-Denier Polyester. Locks provided with 2 keys and Locks Keyed Differently. Keys only removed from lock in closed lock position. Master-Keyed and Keyed Alike Locking options available per request. Imprint available in silk-screen ink or embroidery thread. Card Holders available in a variety of sizes. Security Bags sold individually. Additional keys, Master Keys, and Replacement keys available per request.
Color choices per material
Laminated Nylon - Black, Burgundy, Hunter Green, Kelly Green, Light Gray, Mariner Blue, Navy, Red, White, Yellow, Purple, Teal, Neon Pink, Neon Orange, and Neon Green.
Laminated 1000 Denier - Black, Burgundy, Forest Green, Kelly Green, Mariner Blue, Navy, Red, Tan, Brown, and Yellow.
600-Denier Polyester - Black, Burgundy, Hunter Green, Kelly Green, Gray, Mariner Blue, Navy, Red, Yellow, Orange, Purple, Teal, and Brown.





Separate Lock Security Bags

Hooded Locking Security Bags

Designed to hold heavy coin, material is 600 denier polyester with double-stitched seams, brass hood is riveted to bag with black nylon zipper, padlock keyed differently with 2 keys included, keyed alike and master-keyed lock capabilities available per request, available in 4 sizes, 6"W X 10"H, 7"W X 11"H, 8 1/2"W X 11"H, and 8 1/2"W X 13"H, bags available with imprint and framed I.D. window and address card. 600 Denier Polyester colors - Black, Burgundy, Hunter Green, Kelly Green, Light Gray, Mariner Blue, Navy, and Red. Hooded Locking Security Bags sold individually.
Size Vault number
6"W X 10"H HLSB610
7"W X 11"H HLSB711
8 1/2"W X 11"H HLSB811
8 1/2"W X 13"H HLSB813






**Additional styles and sizes of Security Bags are available, for details use Contact Us tab on our website or contact Roger Zavodny directly by e-mail at roger@myvaultllc.com or by phone at 440-346-4593.